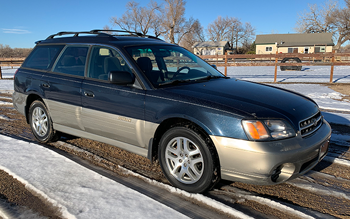 Clean - Runs Great - AWD!

Clean then average, AWD and incredibly reliable. What more could you want excepts perhaps affordable. Well, you can have that as well. The age of this Subaru bring this dependable ride's price to a level anyone can afford. Short on cash, then lets get you with a local lender. You can not go wrong with a Subaru.
Need Financing? Apply Now!