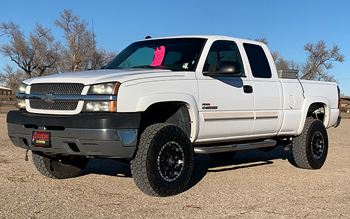 Run's Great - Some Hail Damage!

Price is dropped because of the hail damage to the hood. I planned to replace the hood before selling but the hood I bought got damaged. Truck runs great. It is better than average condition for the miles. I would trust this truck to go any where. There is nothing wrong with it and it needs nothing but a loving owner. I'm sure it was someones pride and joy before the hail got it.
Need Financing? Apply Now!