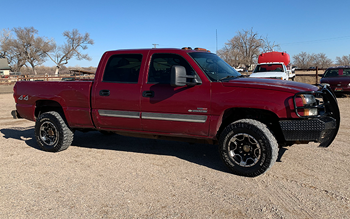 Local Trade - Diesel!

Yes, it is a diesel, just a high mile one. We actually sold this truck last year. Customer daily drove it for a year with no issue. Put around 10k miles on it. Still runs and drive good. It is what it is, an old work truck. It run's fine, it needs nothing mechanically. It is not pretty and yes, it has scratches and dents, It's a 300K mile diesel. I know it has scratches. It's also likely the lowest priced (good running) Duramax in the state.
Need Financing? Apply Now!