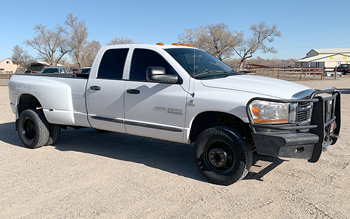 Manual - Manual - Manual!

We got another one... yep... it is a 6-speed manual transmission Dodge 3500. This one is a dually and it is a 5.9L not the 6.7L. Truck run's great. It is deleted and seems to have a small tune. It is quicker then your typical 5.9L. Body is in a good shape, steering is solid. This is not a worn out work truck. This is a solid good running and good driving MANUAL.
Need Financing? Apply Now!