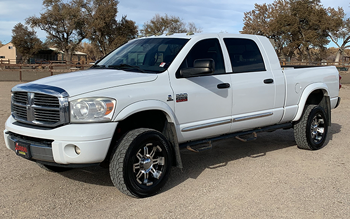 MegaCab - Laramie - Diesel!

Pretty well loaded Megacab. Run's strong. We just rebuilt the front end with all Moog parts. Tires are in pretty good shape but show some cupping from the worn ball joint. The will smooth out with some more miles on them. Interior is very clean. Yes, this truck has a Jake brake, heated seats. There is a tuner included. We have no idea if it will pass emissions. Price reflects the hail damage.
Need Financing? Apply Now!