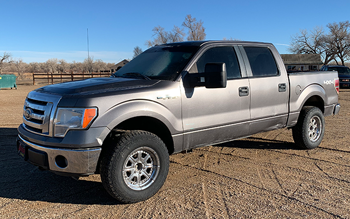 Run's Great - Lifted - 4x4!

It's pretty hard to find a 5.0L F150 under $19,000. Great engine, great truck and not a lot of them out there. Why is this one priced so low.... well the body isn't perfect. No major damage. No rust, no bondo just some dents and dings. The truck was clearly used and not just the wifes grocery getter. Still runs great. This would be perfect for a kids first truck or its perfect for anyone who uses their truck as a truck. You don't have to worry about a door dent or scratch from the hunting gear.
Need Financing? Apply Now!