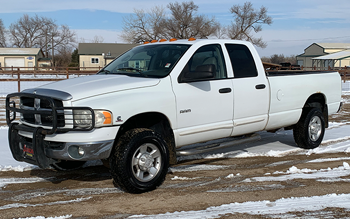 SOLD: This One Got Away!
Manual - Solid Truck!

What do I mean by solid truck? It means it's not loose, worn or sloppy. Its just a few steps above average. The steering is tight, doors are good, shift linkage is good, tires are good, engine pulls strong. overall its a solid truck. Yes, it has a turn over ball in the bed. There is a little rust starting on the bed sides but it hasn't rusted through. We can have it fixed if you like. Engine isn't turned up, no blow by, starts right up. Clutch isn't slipping.
Need Financing? Apply Now!