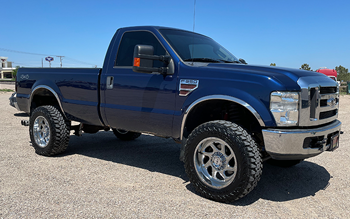 Diesel - Regular Cab - 4x4!!!

This 1-Owner is a wonderful truck. I've been driving it for the last 6 months and love it. I'm only selling it because I have too many trucks. The wife says a few of them have to go. I've taken this truck to Arkansas, Kansas and several trips to Denver. It's ready to go anywhere you can get on 4 wheels. New tires, new wheels, new 2" lift, new shocks, Min Max tuner, new Luke clutch. I planned to keep it so everything needing attention was fixed and fixed with the best parts. Yes, it is deleted and will not pass emissions. Those of you living in emission restricted areas need to learn to vote better. Personally, I like 20 mpg. Test drives only with approved funding.
Need Financing? Apply Now!