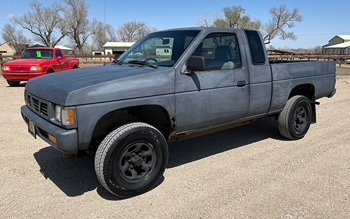 Incredibly LOW miles!!!

I know, I know the outside is ugly and I don't care. Fenders are $179 on Amazon for the pair. You can paint it any color you want and have a collectors truck or you can work it is on the ranch for a decade. I simply don't care about the outside when the inside is like new and the truck only has 63k miles. Yah... not a 163k, not 263k but 63,000 miles. When was the last time you saw a D21 with this low of miles. Don't like the price... then try finding another one. Im strongly considering restoring this one and holding on to it.
Need Financing? Apply Now!