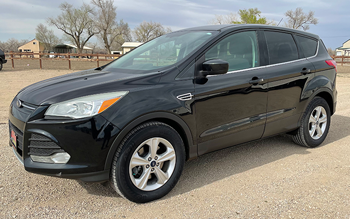 Arriving Soon!
This vehicle has not yet passed it mechanical inspection and is not ready to be sold. Feel free to contact us with any questions in reguards to this vehicle or to get first chance at purchasing it.
Low Miles - Great Service History!

Escape the madness of Covid with this wonderful Escape. Colorado has finally gone green. That means you can get outside and enjoy the Great Colorado Outdoors. This sporty Escape will get you to the mountains and down the fire roads to the hiking trails, ponds, and streams. Come check this one out before its GONE!


Need Financing? Apply Now!