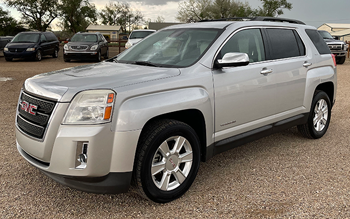 Low miles - Great Service History!

Very nice, well cared for SUV. It does not have 3rd row but that leaves more room for the sports equipment or groceries. I'm pretty impressed with these higher end Terrains. They are several steps above the older Trailblazer they replaced. These run better, run longer, ride better and offer more comforts.
Need Financing? Apply Now!