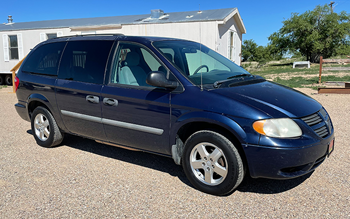 Local Trade - Previously Certified Pre-Owned!

Nothing really fancy but if your needing the room it's a well cared for minivan with room for all the kids. This was a local trade, family simply upgraded to a new truck. We then sent this minivan over to Davis auto to be checked over. Replaced a few suspension parts, serviced everything and replaced the oil pan gasket as it was leaking a little. Everything is in working order and ready for the kids.
Need Financing? Apply Now!