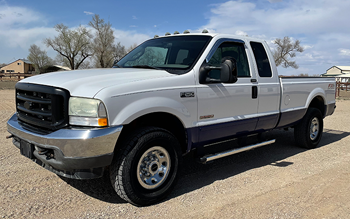 Real Trucks Wear Purple!

I hear real men wear pink... so do real trucks wear purple? This one does. LOL. If you hate it ,a 0.97 cent can a of spray paint can fix it. I have no idea why someone thought it looked better in purple but perhaps your girl will love it. This truck doesn't have an issues. It run's good, injectors are fine, tires are good, no big leaks. Perfect work truck or race truck. Think about it... smoking that 6.7 Dodge with your Purple 6.0... Get it Done!!!!


Need Financing? Apply Now!