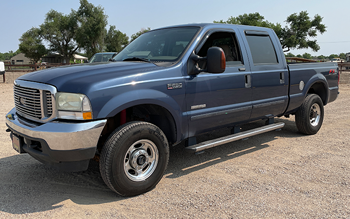 2 Owner - No Accidents

Who is looking for a 4 door Diesel at an affordable price? Trucks just keep going up and up. There seems to be no end in sight. so, you need to snatch up a clean, low mileage Ford and drive it for a year or two. Then... you can likely sell it for more than you paid for it and get the Dodge or Chevy we know you really want. I know it's a 6.0. It's also $15k and not $25k. Not everyone can afford to drop $25k on the Dodge or GM. So... grab a clean, well cared for, great running Ford before they go out of sight.
Need Financing? Apply Now!