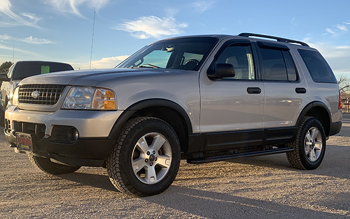 New Transmission - Very Clean!

This very clean and well cared for Explorer was in need of transmission when we got a hold of it. We had the transmission rebuilt and it comes with a 1yr, 30k mile warranty. So, yes the price is a little higher than other Explorers. Those do not include a $2,000 transmission. Mechanically this one runs and drives great. No issues, no leaks, steering is good, tires are good. Cosmetically it looks great. Really this one has been taken care of or we wouldn't have fixed it. Better fuel mileage then a truck but can still pull a trailer and room for a couple kids.
Need Financing? Apply Now!