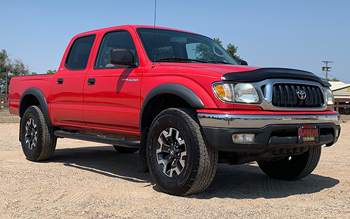 It's a 4 Door Tacoma!!!

These are so hard to find in this generation. This truck was made at a time when Toyota was at the top of their game. All car guys know these are some of the best trucks ever made. These engines are easy to work, cheap to replace and typically last over 400k miles. the challenge is find one in a 4 door. It's hard enough getting a clean, low mileage one but look around... you will quickly see these 4 doors are very hard to find. Everything works as expect. Run's and drives great. I will regret letting this one go.
Need Financing? Apply Now!