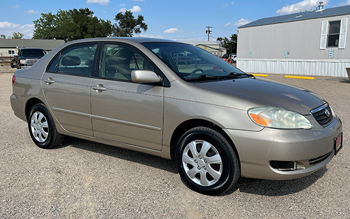 Reliable, Affordable and Economical!

It's a Toyota Corolla. Im pretty sure everyone in the world knows this is arguably the single most reliable car ever built. This one has low miles, was just serviced and needs nothing but a loving home. If you treat this car right you can get 500k miles or more out it.
Need Financing? Apply Now!