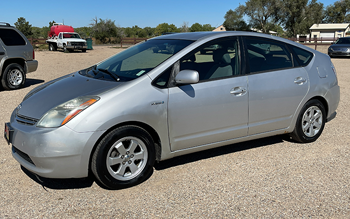 It' a Prius... yep, we have a Prius.

Let's face it... Hybrids are here to stay and people in the valley have been asking for them. Well... I found one that run's great and has good batteries. This car is perfect for someone who who works close to home. Imagine buying gas once a year. Sure it isn't cool... but it sure will save you money. Remember, miles do not mean much on these as when in electric it's not wearing out the engine.
Need Financing? Apply Now!