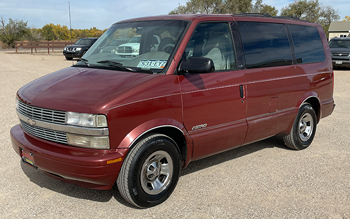 Clean Older Astro Van!

When was the last time you saw one of these? I don't know what happened to them all. You see lots of Dodge Caravans and the Astro is so much better of a vehicle. The 4.3 is one of the best engines ever made when it comes to reliability. If I was going to drive a mini van it would be an Astro. This one is well above average for its age. Clean and Well Cared For.
Need Financing? Apply Now!