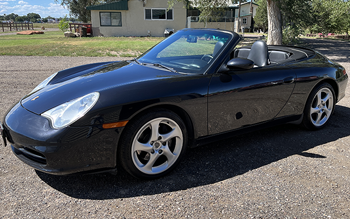 Very Reliable and Well Sorted!

This has been my car for the last year. I have driven it to Santa Fe. I have driven it to Denver and the Springs several times. I used it for an HPDE where I tested to become a Porsche Driving Instructor. Everything works as expected. Car held up wonderfully on the track. All new fluids including brake fluid. I 100% trust this car to go anywhere. I also have new in the box Eibach sway bars, struts and lowering springs. I planned to set this car up as a track car but decided to go with a hard top instead of the convertible. My favorite thing about this car is that its a driver. Its not to nice to take to Walmart. It's not too nice to drive in the rain. Yet, it is more than nice enough for any Porsche event.
Need Financing? Apply Now!