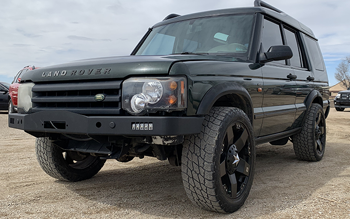 Enjoy Colorado - Stand Out - Overlanding?

How does one enjoy the back roads of Colorado and stand out in a sea of Jeeps and Subarus? Well, with a Land Rover of course. These are very interesting and enjoyable vehicles. No, they are not the fastest SUV on the road but they will go just about anywhere a Jeep will go and they will do it more comfortable. This one could use a little love but overall it is in very good condition. The interior is great. 4 Wheel Drive is working great. The self leveling system is working. Engine has a lifter tap like most Range rovers. It seems to go away when driven regularly but comes back when it sits. Pretty typical for these. No big issues. No death wobble.
Need Financing? Apply Now!