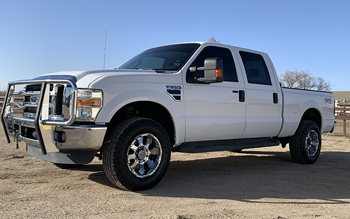 Horse Power To Spare!

Why own a 6.4 F250? Because they got the horse power to spare. Stock these trucks will out run all of the competition rather they are loaded or empty. I know... your coal rolling 12 valve with a massive turbo and drag slicks will run 14s... just gotta replace the transmission every quarter mile. 6.4 Fords don't need turned up, they don't need built transmission. They are ready to be the first truck up the hill from day one. This truck was a local purchase with a good local service history. Of course it has pulled a trailer or two but it wasn't a farm or ranch truck. I need of nothing more than a good home.

Need Financing? Apply Now!