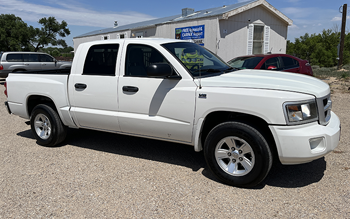 2wd - Fuel Efficient!

Yes, a V8 Dakota is fuel efficient compared to a Dodge 1500 or other full sized trucks. I know a Corolla will get better mileage but it wont pull your boat. This Dakota will.
Yes, this one is 2wd. That means it is a little more fuel efficient, a little less expensive to maintain and comes with a drastically reduced price tag. Those 4wd parts are heavy and pricy. I understand that the 3 days a year we see snow you are going to need to put a few sand bags in the bed or stay home. Is it worth it to save $5k? If you are in the market you might as well consider it.
Need Financing? Apply Now!