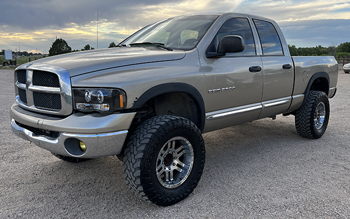 Run's Great, Rebuilt Transmission!

I know the engine is getting higher on the miles but there is zero blow by. There are no real leaks, no suspension issues and they transmission was replaced a couple months back. This truck was the previous owners daily driver. He simply traded it in on a Megacab. You can take advantage of all his hard work. This is a very solid truck at a fair price. Drive it before complaining.
Need Financing? Apply Now!