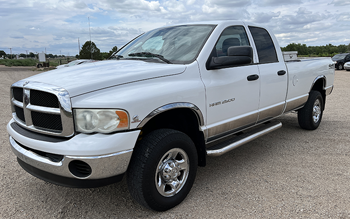 Pre-Emissions!

What does pre-emissions mean? It means there is nothing to delete or inspect on this truck. There is no cat, there is no EGR valve and there never was. This truck can be tuned all you want and you wont get in trouble for it. This is the last of the free diesels. Yes, having that freedom comes with a price tag. Some people want to drive a legal truck and not worry about having it impounded for being deleted.
Everything on this truck works as you would expect. It is cleaner than average. We haven't found any rust for you to worry about. Of course there is no blow bye. Truck runs and drives great.

Need Financing? Apply Now!