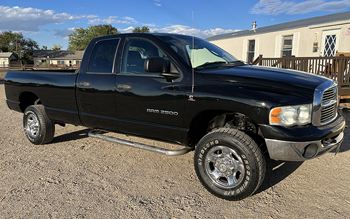 2-Owner, Pre Def, Pre EGR

I don't think it gets any better then this. A Black, 4 Door, Long Bed, Pre Emissions Dodge with only 136k miles? It is almost too good to be true, but it is true and she is stunning. Everything works as you would expect. Steering is even tight. Tires are close to new. Interior is close to new condition. The seat is not broken down. The grab handle is broken off. Nothing leaks. There isn't any blow by and the transmission shifts great.
Need Financing? Apply Now!