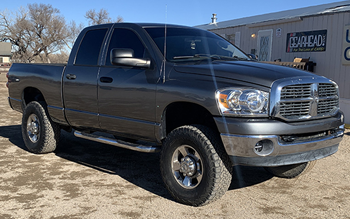 SOLD: This One Got Away!
Just Buy the DARN Truck!

Are you really going to believe anything I say? By golly, I'm happy if you just read what I type. With today's keyboard warriors you know if I say it's a Great Truck, I am a scum ball dealer. If I say the truck needs this or that fixed, I am to cheap to fix this or that. When, I say it is a Pre-Def truck with only 100k miles someone is going to tell me 6.7's are junk. Really… We both know, I'm in this for a profit. OMG I said it!  I am not knowingly going to sell a truck with blow by, a bad transmission or worn out steering. It is way easier and more profitable for me to fix the issues before selling it. You don't get reviews like we have or the loyal customers we have selling junk or telling lies. I get that it seems to work for politicians but I ain't no politician and I ain't no slimy car salesman. I'm a God Fearing man trying to make a living and cover payroll. So, just buy the darn truck.
Need Financing? Apply Now!