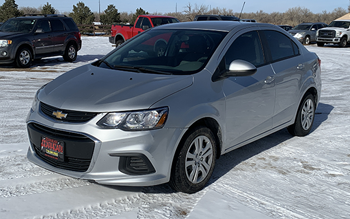 Reliable - Credit Repair!

I know, I know it's not cool. It's not fast, but it is safe, reliable and affordable. Lenders love these cars. This will work great to repair your credit. It will also work great for a cash buyer looking to save money on gas and repairs. This makes a perfect commuter car. If your goal is to get from point A to point B on a budget, then a Sonic is a great option.
Need Financing? Apply Now!