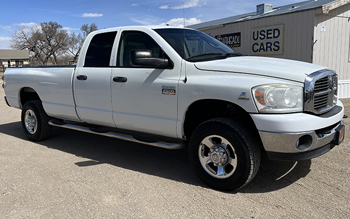 Affordable Work Truck!

Everyone cant afford a Holy Grail Diesel. Some of us need to truck to work more then look pretty. Thats what this truck. No the paint isn't perfect. No it doesn't have leather interior or heated seats. But you know what? Its under $20k and it's still a diesel. This truck will pull just as much as any other 6.7 Dodge. It will run just as long as any other 6.7. Just wont cost as much.
Need Financing? Apply Now!