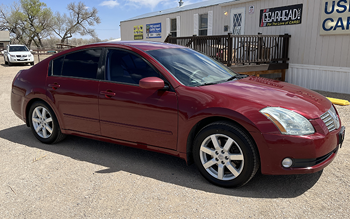 Maximize your Dollar!

Maximize your Dollars with the cute Nissan Maxima. Everything is in working order. There are not a lot of option when it comes to affordable and efficient cars. Add in a little performance and nice looks and that list of options gets even smaller. Come take this Maxima around the block, you wont be disappointed.
Need Financing? Apply Now!