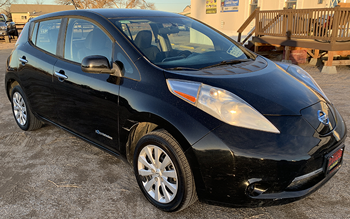 Never Pay For Gas Again!

Well kinda, as long as you have a second car in the family this total EV might be great for you. This car needs a special buyer. It needs a loving owner who stays in town. This little car will love taking the kids to school, then its owner to work, then picking the kids up, stopping at the grocery store and then head home to charge up for tomorrows adventures. This car will not put up with an owner wanting to go to Pueblo. You need to take your other car. This car has 7 bars. You can estimate around 40 miles range in town at stop and go. This a was never meant to run 65 on the hwy. If your a two car family you really can end all gas purchases when you adapt to the EV Lifestyle. Call me for a longer explanation.
Need Financing? Apply Now!