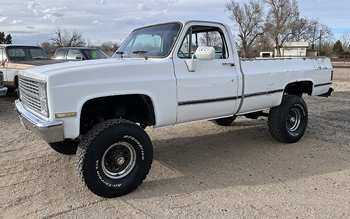 Trailer Park Famous!

Old School Chevy Looking America as F$?#!. Rolling in on 35s that Six inch lift got ya Riding Higher than Legal Marijuana. Flat rimmed hat, mullet wippin in the wind. This truck is going have you Trailer Park Famous. Everyone at the kiddy pool is going to talkin that trash. Old school 4-speed keeping the thief's away. That 350 making them 35s hum. This old girl needs nothing more than an 80s baby to call it theirs.
Need Financing? Apply Now!