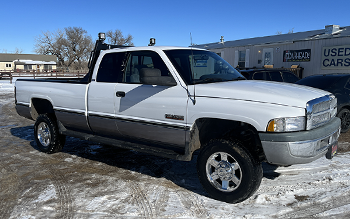 Like New, But Better!

You are not going to find an early second gen this clean outside of a private collection or Barret Jackson's. With only 76k miles this truck is as close to new as any old dodge Ive gotten my hands on. Why is it better then a new one? Because this one has an ATS Transmission and Turbo. This truck has better reliability then a stock one and way more power. Lets face it... second gens as as slow as a 7.3. No one like holding up traffic in the slow lane. Well this beauty is anything but slow. You probably wont like the price but find another one this clean, this well built with this low of miles.
Need Financing? Apply Now!