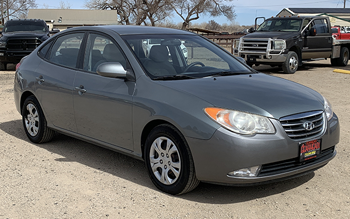 Economical & Reliable!

Ok, so there is nothing sporty about an Elantra but they are Reliable, Economical and lenders like them. This is a great car for someone tight on funds looking for a financially smart way to get to and from work. It's not going to leave you walking like an old truck or classic Camaro. You might not enjoy cruising it on a Friday night to the local Sonic but it will get you there without issue. Most importantly it will get you to work Monday morning.
Need Financing? Apply Now!