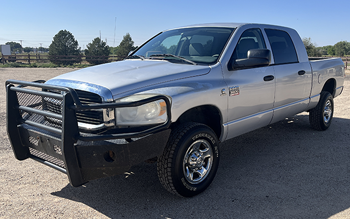 Alley Cat Style!
You ever seen an old alley cat? You know that mangy, dirty, beat up, tough as nail alley cat that survives the odds. Well, that is this old Dodge. Sure you can get a beautiful Persian (Denali). Stunning to look at, softer than cotton and scared to get dirty. How about a nice orange tabby like the one down the street. Affordable, pleasant and loving. Toss that little kitty in the field and those Coyotes will tear it to pieces just like a 6.4 is going to scatter its internals all over the highway.
You want the old ally cat. Keep him fed with oil and fuel and he will get the job done. He will get you home at night.
Need Financing? Apply Now!