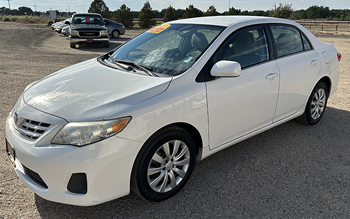 Trusty reliable office manager!
You know the pleasant lady who has never missed a day of work and is never late for a meeting. She isn't old but isn't young. She is nothing like that drop dead beautiful girl answering the phones. (Corvette) She is great for a night on the town but not marriage material. This Corolla is the lady you marry. The one who runs your company or life because she will never let you down.
Need Financing? Apply Now!