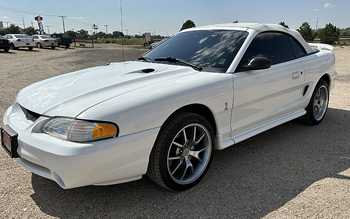 Collector Quality!!!

You WANT this Car! You NEED this Car!
You will not find another COBRA this clean out side of a collection. These cars were not treat this well. 99% Original. The radio has been replaced, a factory one can be found on eBay and the wheels have been changed. Other then that it is all stock. The paint and interior are pretty much perfect. It is way nicer in person then in the pictures. Seats look great in person. The top has some light wear. No issues, Mechanically its like new.
Need Financing? Apply Now!